Dr. Dana M. Ross, DDS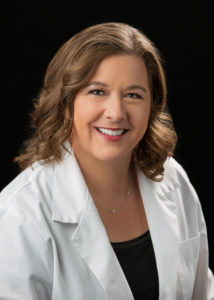 Dr. Ross attended Oklahoma State University and studied Anatomy and Physiology. She then attended the University of Oklahoma where she received her Doctorate of Dental Surgery. Dr. Ross is currently enrolled in the Academy of Gp Orthodontics and will soon be able to offer orthodontic services (straight wire orthodontics-braces).
Although not a native Sandite, Dr. Ross has lived in Sand Springs for 19 years. She loves practicing dentistry in this community and enjoys having the ability to improve the health and well-being of her patients. Her favorite part of her career is developing lasting relationships with her patients and striving to make patients feel comfortable and cared for while providing excellent dentistry. Her goal is for each patient to have a great experience at A Better Smile. As a result, the readers of the Sand Springs Leader voted A Better Smile "Favorite Dental Office" for the past 4 years.
Dr. Ross has two daughters who keep her busy. They love to swim and watch Oklahoma City Thunder games. Dr. Ross loves riding roller coasters, working out, and occasionally, training for marathons. She is a die-hard Oklahoma Sooners fan but doesn't forget her Oklahoma State roots. She is a dentist divided.


"YOU MAKE A LIVING BY WHAT YOU GET. YOU MAKE A LIFE BY WHAT YOU GIVE."
-Anonymous
Dr. Brittany Macleod, DDS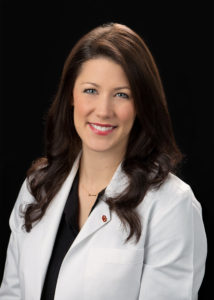 I am thrilled to be a part of the team here at A Better Smile. Rest assured, I share Dr. Ross's philosophy of treating patients as if they were family; you are used to excellent dental care, and that emphasis on excellence will be the hallmark of my career. I strive to building trusting relationships with my patients, provide relief from dental pain and create beautiful, confident smiles. 

I obtained my Doctorate of Dental Surgery at the University of Oklahoma, where I was exposed to the latest technology, reputable clinical training, and complex dental conditions. Since completing my degree, I attend numerous dental seminars and hands-on courses so that I may continue to deliver the highest quality care to my patients. 

I am currently a member of the Oklahoma Dental Association, American Dental Association, Tulsa County Dental Association and the Oklahoma Association of Women Dentists.

I am originally from Tulsa, Oklahoma. I met my husband Sean at the University of Central Oklahoma and upon completing our degrees, we moved back to the Tulsa area. We are excited to be part of the community here and look forward to starting a family. I love to volunteer for the Oklahoma Mission of Mercy and Remote Area Medical missions. Outside of dentistry, I enjoy movie nights with my husband, visiting my family in Owasso, spending time snuggled near my chiminea, and playing with our poodle, Titus.